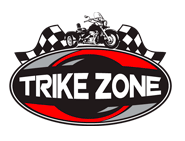 Trike Zone
Corner of 616 & 780
Mulhurst Bay, AB T0C 2C0
Canada
Business Hours:
Tuesday - Saturday: 9am - 5pm
Sunday & Monday: Closed
2018 Lees-ure Lite Excel Tent Trailer
Now Even More Included!
Price: $5,599 CAD + GST
Features:
Perfect to be pulled by two or three or even four wheels, 265 lbs, 23 lbs tongue weight, 54" wide model, 52" x 80" bed size,has approx 30 cu ft of storage inside the bed area when closed up without mattress, comes with Wide tire Upgrade and Wide Spare Tire with carrier, Roof Rain fly, Curtains and tip stands are also included with our base model price! Many other options available including Awnings, Add-a-rooms, Mattress, Storage Pods, and much more. Financing available OAC. Watch the video here to see this trailer in action. Available fabric Colours: Tan, Burgundy, Grey, Blue and Green
Our most popular trailer!