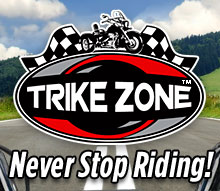 FOR SALE
27 Trikes in stock for sale &
7 Bikes in stock for sale RIGHT now!
16 more fresh units on site to be loaded to website!!

Harley Davidson Trikes
No surprise here that we have a Trike Kit for virtually every Harley Davidson platform. From Softails to Ultras, Sportsters to Dynas, we have a great selection of new and used trike motorcycle conversions available.
Convert your motorcycle or choose from our stock, we build to suit. We can also deliver turn key brand new trikes of your choosing.