Thank you from all of us at Trike Zone
Trike Zone has closed its doors as of April 27th, 2019 It was a tough decision for us to come by after serving the Edmonton and area since 2005, and we will miss all of you, our customers dearly. Your loyalty throughout the years was very much appreciated, as was spending time with you and helping you with your rides.
We will still be selling our accessories, parts, and gifts online at our EBAY store: https://www.ebay.ca/str/trikezone
We still have a tent full of take off parts, saddlebags etc. which can be viewed by appointment only - please contact us. We have numerous quantities of hitches, OEM parts etc. that we will still be marketing through our newsletter and numerous Facebook pages/groups that we are part of, so please keep watching our posts for special deals, or contact us with any specific requests.
The entire Business is for sale if anyone is interested please contact us, we will also be willing to work with other Dealers if interested in purchasing all/some of the inventory, specialty tools etc..
We will continue to offer Trike Marketing services through our website www.TrikeZone.com, for a low upfront fee, the largest Trike Specific website in Canada by traffic, if you are interested please contact us.
If you currently have a Motorcycle on consignment, Steve will be contacting you shortly to have any units picked up by the end of May please.
We also will still be offering storage at $35/month for short or long term, please contact us for availability.
Once again, we hope to see you all again…on the road to Threedom!!
Steve, Andrew, Jim and Janet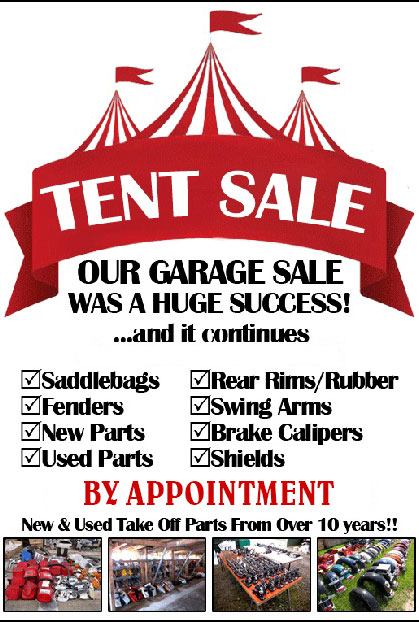 Your Trike Super Store!
Thinking of selling a trike? Come let our experience and heavy web traffic work for you.
Contact us for our one fee service to market your trike.
---
Cheap, Secure, Powered Storage!
$35/month short or long term. Motorycycles, Trikes, Boats & RV's